New Year's is synonymous with confetti, making out and going to the gym once or twice, but the start of 2015 can mean way more for your career. With a little extra resolve and an actual action plan, you can turn your resolutions into achievements for the new year. Hey, why not make 2015 the year you finally snag the career you've always wanted? Make these resolutions and you're halfway there.
1. Get Some Skills
Whether it means taking an online course or volunteering for training at work, the more skills you have, the more marketable you are. Increasing skills doesn't have to be in a classroom setting; you can do stuff online, sign up for a hands-on course through your community college or even attend a conference. Whatever it takes to blow up that big brain of yours.
2. Update Your Resumé
Chances are that, since you wrote it, your resumé has been gathering dust in your computer's C-drive. But you're way smarter/more accomplished/better trained than your original resumé states, so take some time and spruce it up a little. Even if you haven't scored more experience, you can check to make sure your resumé is clear, concise and tailored to your dream industry.
Go the extra mile, and check out some of these alternatives to a resume.
3. Expand Your Network
Networking doesn't have to be all about shaking hands and corporate lunches. Just get a pulse on what's going on in your industry: Who are the major players? What are the blogs saying? Then, reach out and get to know people, whether it's through attending a conference, getting active on a forum or Facebook group and yes, even shaking a few hands. As you get to know the people within the industry better, you have a better chance at making the stellar connections you need to fortify your career choices.
4. Create a Personal Job Search Database
It probably feels like you're starting from scratch each time you you start your job search again. So why not spend some of 2015 making your own job search database? Track various job openings, the hiring managers and possible leads in a spreadsheet. That way, when you're ready to start a job search, you already have the first stepping stones for contacts and opportunities saved and ready to go. It's a genius way to make the job search faster and more personal to you – thanks but no thanks, impersonal job boards.
5. Be More Productive
Real talk: We all love Buzzfeed. But when Buzzfeed is getting in the way of actual work, your productivity is probably suffering.
Try downloading some tools or apps to help you stay on task: A tool that restricts access to time-suck websites means you'll be able to focus. And focus means better work. And better work means promotions.
See how that works?
6. Volunteer
Helping your community and getting sweet job experience? It could only be volunteering. Make sure that 2015 is the year that you seek out volunteer opportunities that sharpen your skills for your chosen industry and you'll be getting a one-two punch of marketable experience and warm fuzzies.
7. Increase Your Job Description
Fine, so what if you were hired to be a paper pusher? There's no rule that says you're restricted to only taking on the responsibilities for which you were hired.
Why not volunteer for a project or offer to take on a part of your supervisor's role? You're proving that you were meant for bigger and better things. Once your boss realizes that she can't live without you, opportunities will definitely float your way. Speak up!
8. Improve Communication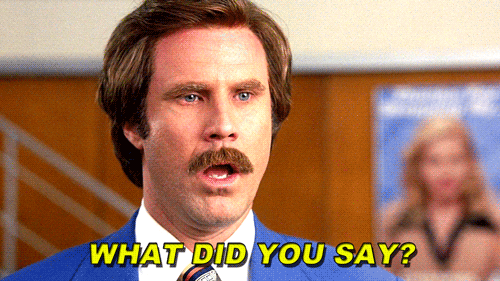 "Oh, hey boss. Just checking in to see if you looked at my report. No big deal, though. Whenever you get a second."
See that? That's crappy communication. You can do better. If you have certain tics that make your communication passive and unclear, it's time to clean up your act for 2015. Read up on how to communicate in both the spoken and written word for your advantage. Do away with the stuff that can muddle your meaning and learn that, when it comes to your career, you can't afford to be passive.
Not to sound cliche, but the New Year is the perfect time to realign your career goals and seriously crush it for the next 12 months. By creating some resolutions and then actually making an action plan to accomplish them, it might just be your best year ever.
By Jae — Yakuza Historian
---
Hey! If you liked this, enter your email below and we'll send you helpful career advice directly to your inbox. No spam. Neverever.

Sign up for Raise Your Flag to explore awesome careers and find a job you can have without a degree or diploma.